We are always open to creating new partnerships. Find out some of the ways we have collaborated with local businesses.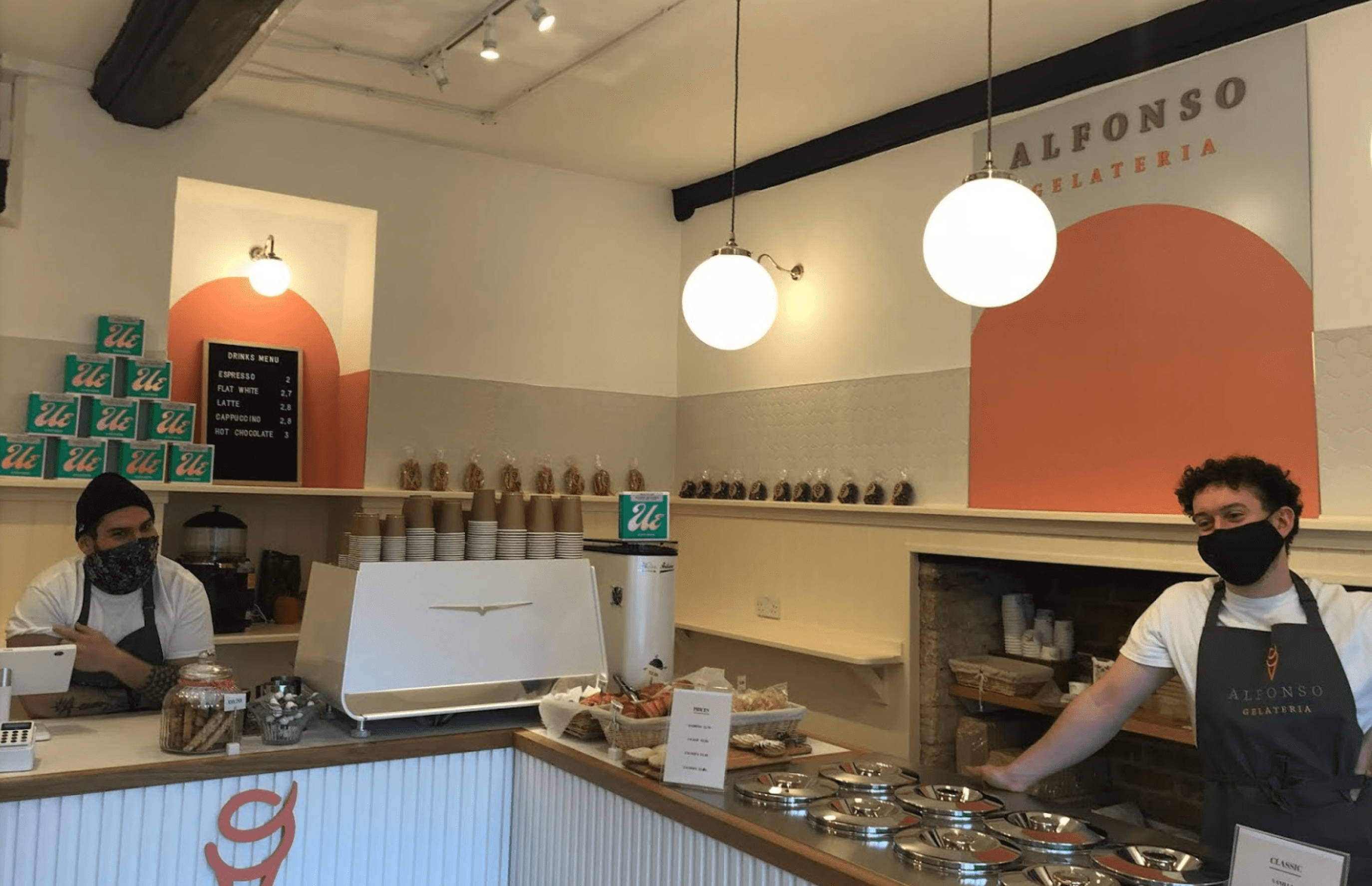 Our first shop opened in Dec 2020 right in the heart of Woodstock, in the Oxfordshire Cotstwold. A 5 minute walk from Blenheim it was the perfect site for our gelateria. Along with the ever changing ice cream flavours, we also serve coffee, hot chocolate and pastries.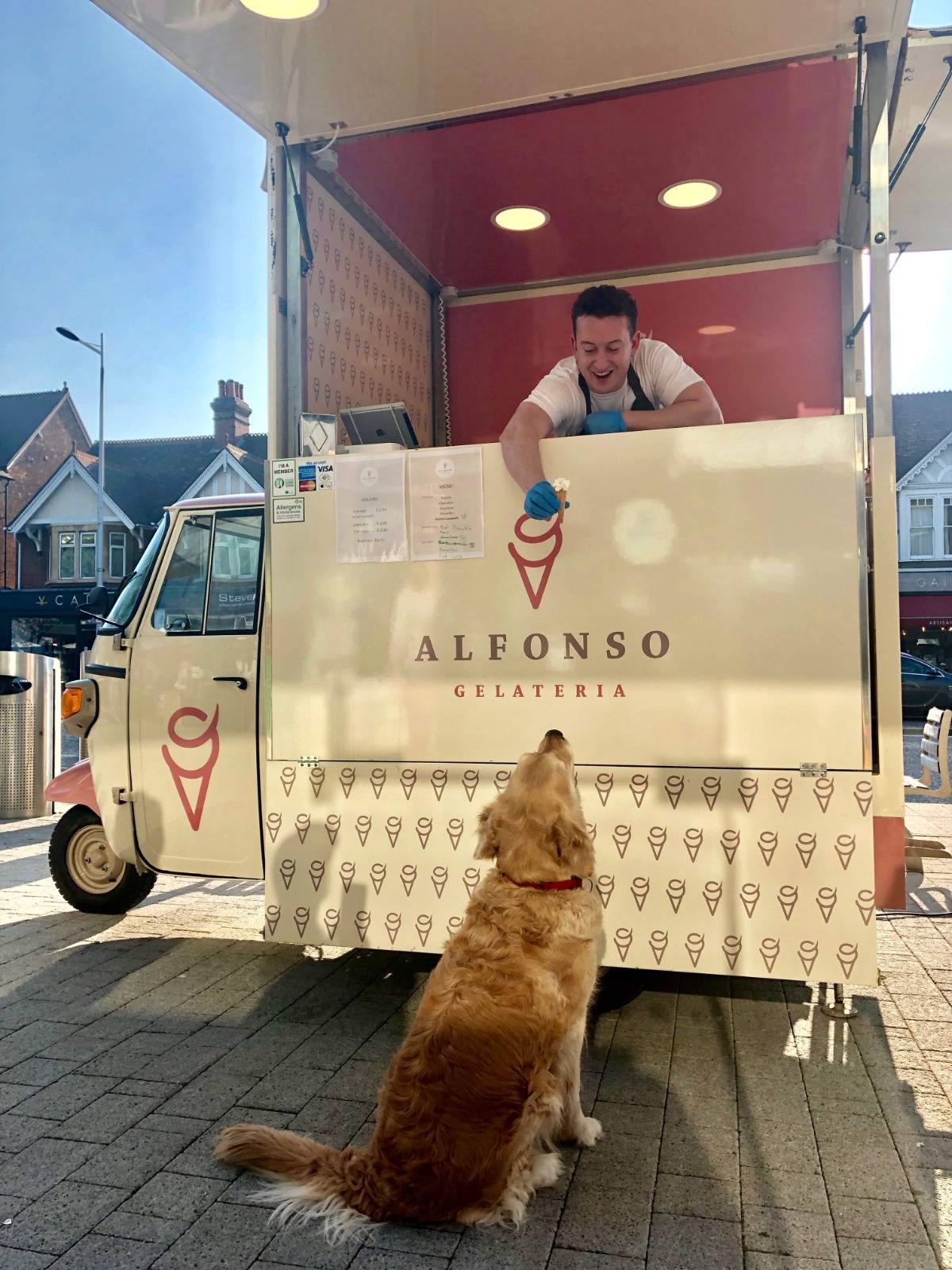 The original "Alfonso Gelateria" food truck, opened in May 2018 in the centre of Summertown, North Oxford. This is what started our gelato journey and ice cream obsession. We've been a Summer feature ever since and have been delighted servicing the local families, schools and offices in the area.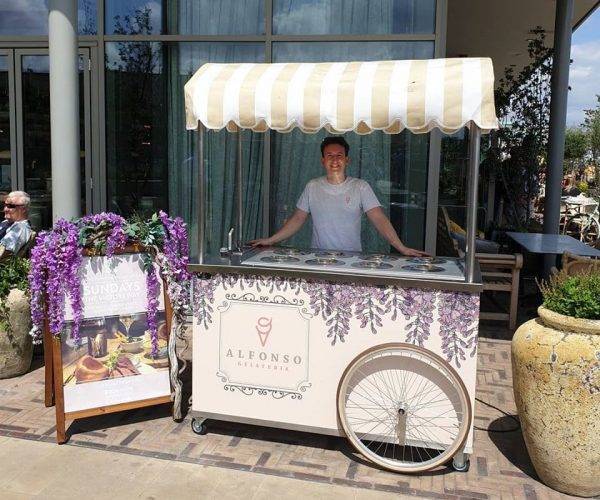 victor's westgate, oxford
In the warmer months, in addition to Summertown we are also at Victors, the popular restaurant and bar in the centre of Oxford. We combined the Alfonso Gelateria and Victors' branding to create this beautiful cart, placed on their garden terrace in the Westgate shopping centre where we serve all our classic gelato flavours.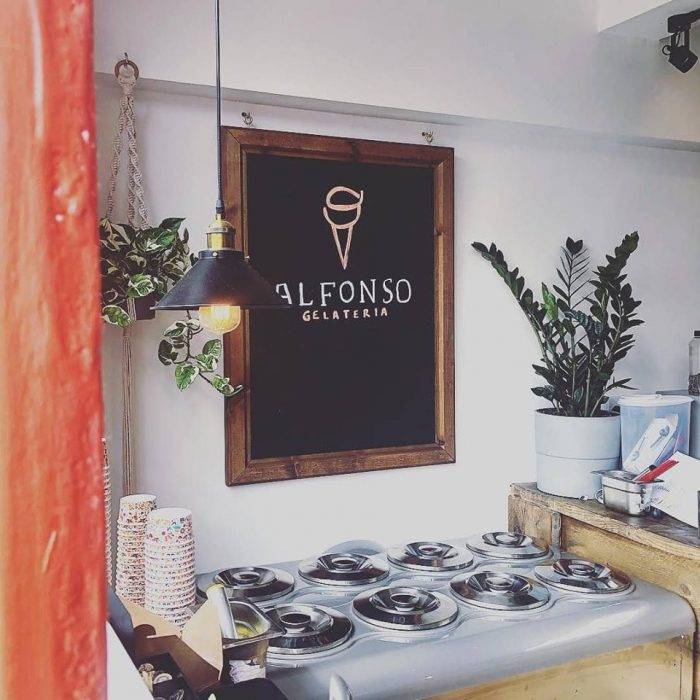 You can find Alfonso Gelateria in Lyall & Co, a lovely cafe in the very centre of Eynsham, Oxfordshire. Serving gelato in the summer and ice cream milkshakes in the winter, it is a great spot to enjoy our products all year round in the comfort of a warm and stylish setting.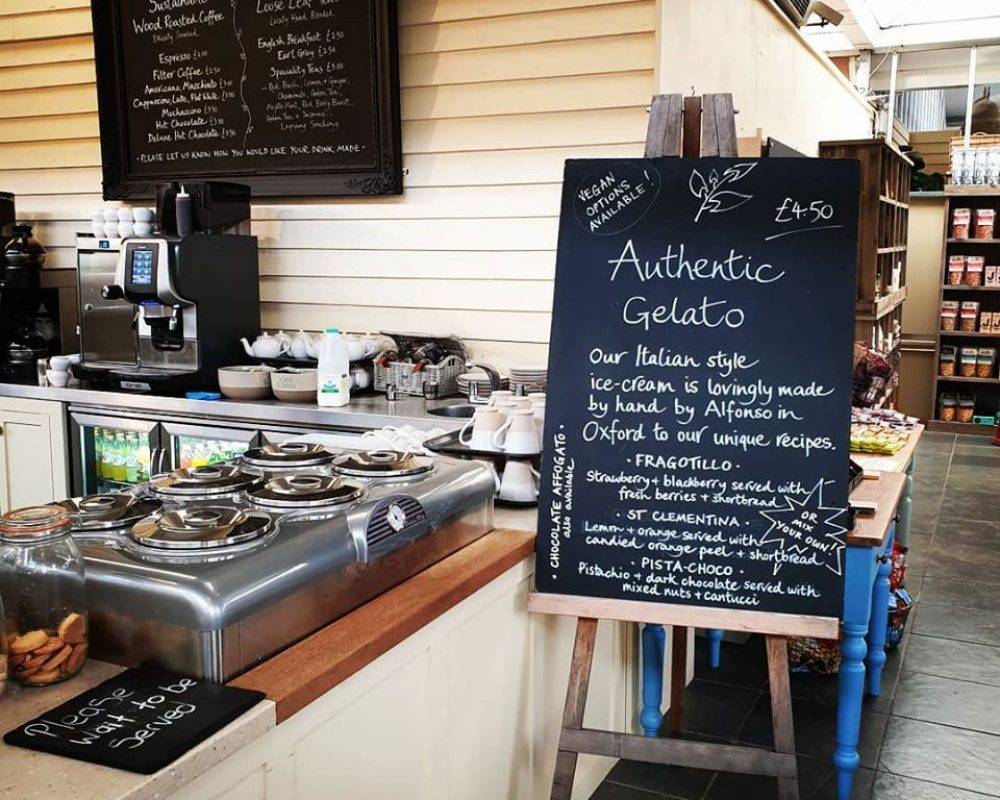 Our gelato is served all year round in the award-winning cafe of Burford Garden Company. Here you can find new and adapted creations to accompany their seasonal and high-quality food menu. A chance to experience our ice cream in a different way to how we traditionally serve it.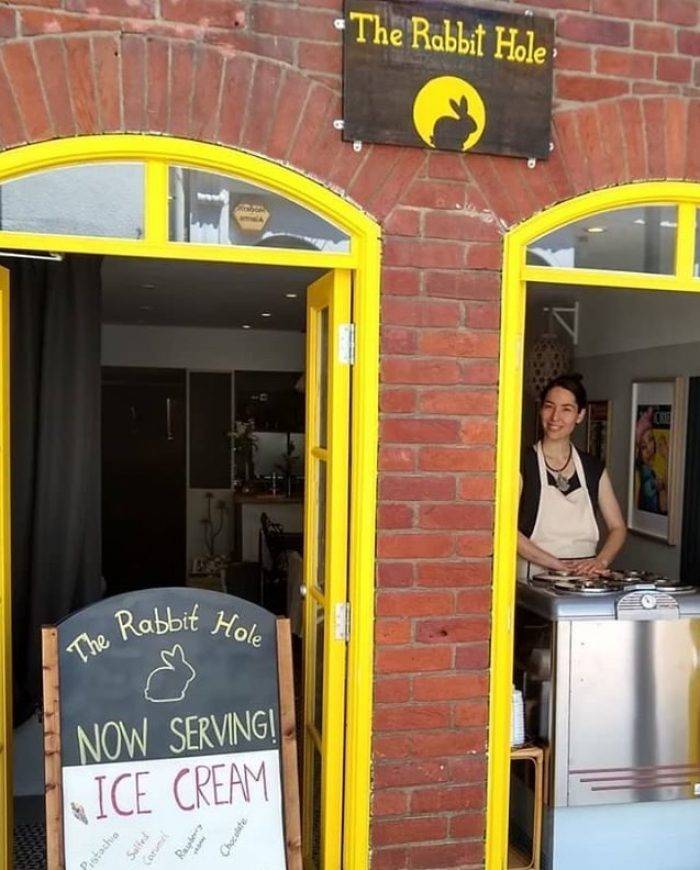 The Rabbit Hole serves Alfonso gelato during the summertime. Based in North Oxford, this bar and eatery offers our most popular flavours, alongside their carefully curated menu of fresh and local products.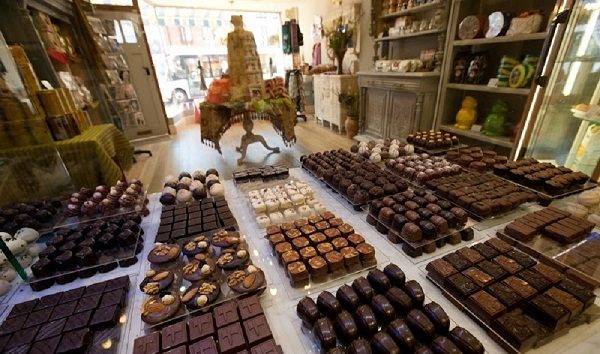 We have a range of flavours served at Coco Noir, a cafe and luxury belgian chocolatier in Headington, Oxford.